All our residents deserve to lead fulfilled lives and their care, health and safety is maintained at the highest level to help them to achieve this
Ashton Care Quality Commission
inspection 21 Jan 2020
Staverton care Quality Commission report:
Our last inspection at Staverton was carried out in 2018 so we are due another one soon.
Monthly 'Regulation 17' visits help to maintain excellent standards
These are done every month for both homes by Linda our Trust Manager, and a report is then sent to the trustees and Rose, our Home Manager and discussed once a month if any issues have arisen.
The importance of these monthly visits is to ensure that the overall management, upkeep and staffing of both homes is maintained at its high level, and residents are provided with excellent care. They also allow us to identifying ways to build on and develop the strong foundations of care and management that are already in place within the Trust.
The report covers a whole range of areas: health and safety / safeguarding / finances / activities / feedback from family and friends and staff / recruitment / staffing, plus anything else relevant. All actions are noted and discussed with our Home Manager.
CQC reports are very important to us. They show we are providing a safe, effective, caring and well led service for people who need support in their lives.  As an organization we want to provide care of the highest standard, at all times.
We aim to continuously learn, develop, improve and work towards providing our residents with the best quality of life within our organisation.
For families and professionals these reports show that we are good at what we do and that we are monitored regularly in 5 key areas:
Safety   Effectiveness   Caring   Responsiveness   Well led

Ashton
CQC overall rating
03 March 2020
Staverton
CQC overall rating
13 June 2018
Regular unannounced spot checks
All of our trustees also do unannounced spot checks throughout the year and give feedback to the Trust Manager. These additional checks are welcomed by everyone, as staff don't always get to meet the Trustees on a regular basis.
Monthly residents' meetings
These meetings are run by our residents once a month, for them to talk about their plans, holidays, activities, any worries they have. This is chaired by a previous Trust Manager, and the current Trust Manager.
Committee meetings
These meetings are held occasionally with clients' family, friends and carers. It's an open forum for discussion and updates for the Trust.
Donations and fundraising
Throughout the year we hold fundraising events such as our Summer BBQ and Christmas Party, which are really important to the residents, families, friends and staff of the Trust, from a social perspective and as well as to help raise funds for our homes.
Kind donations and fundraising activities such as the Tombola, help us to purchase items for residents. We recently purchased a new TV for the kitchen and will be looking forward to new garden furniture this Summer. In late 2015 we built our wonderful sensory room with the help of donations to the Trust.
We also receive donations from the public, which we are extremely grateful for.
We are always happy to welcome suitable volunteers to help us develop improve the service we can offer. 
Potential volunteers must be over 18, be DBS checked, and have references supplied. We also like to offer basic training to volunteers and ongoing support from our management team.
There are volunteering opportunities for activities in either home or within the community.  Any prospective volunteer is welcome to come and have a chat to see what would be involved, without any commitment at all.
Some of our volunteers were previous members of staff that worked with the Trust and have now retired.
If you'd like to become a volunteer, please contact us.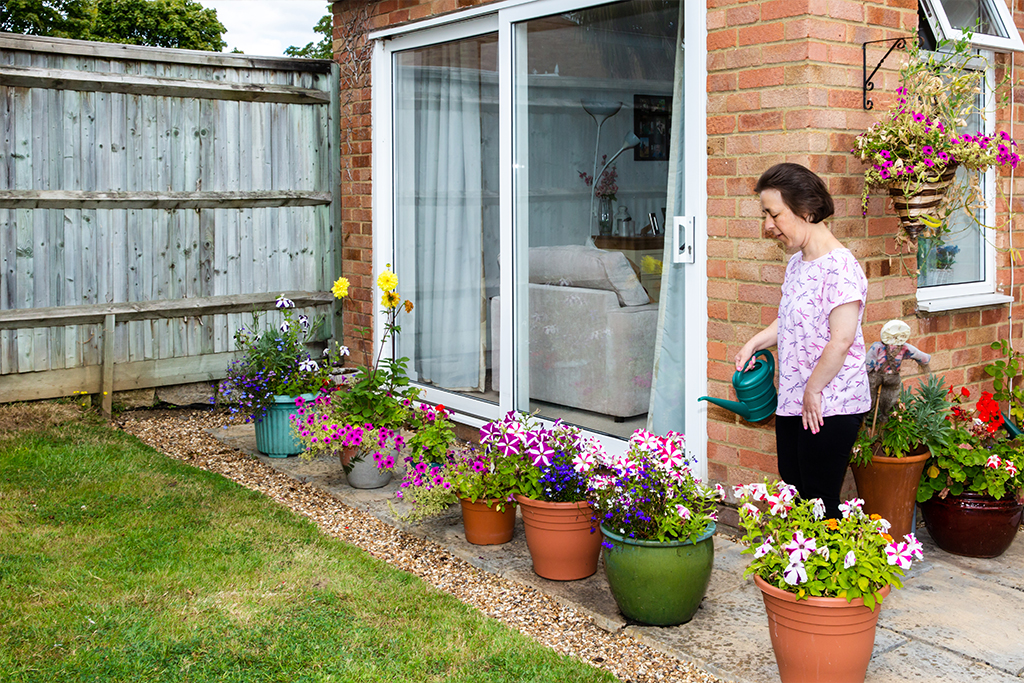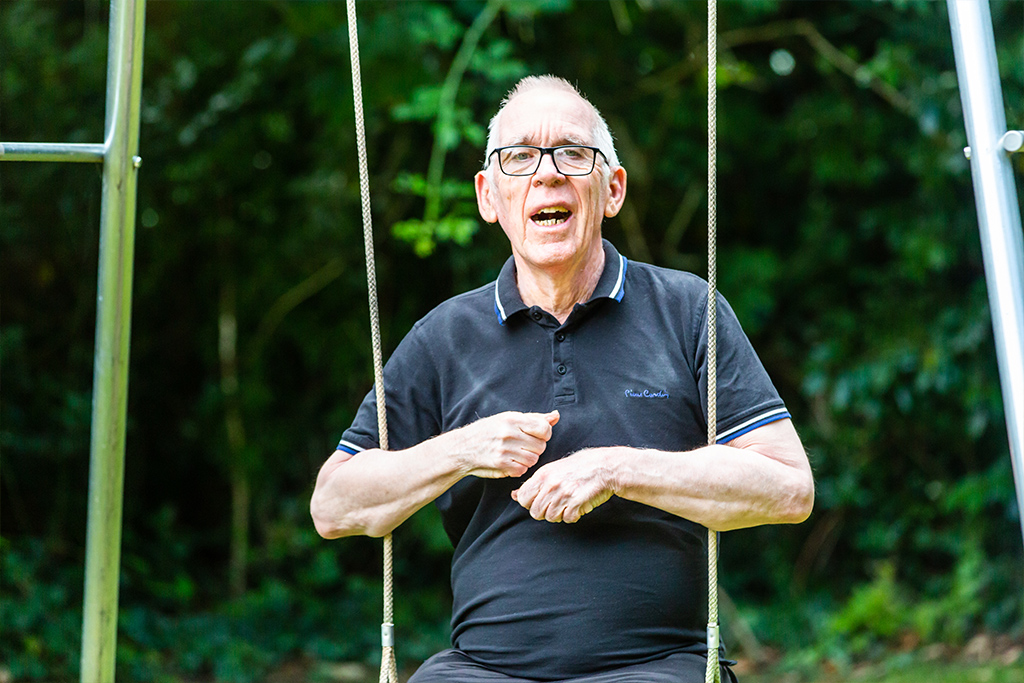 "We are extremely happy with the care and attention that 'D' has received during her many years with the charity, firstly at Staverton and more recently at Ashton. The staff have aimed to provide her with the opportunities to lead as normal and meaningful life as she can within her personal limitations. The conditions at both homes have always been relaxed and welcoming as near a normal home as possible and the staff, always caring and attentive. When problems have arisen, which over 25 year is almost inevitable, they have been dealt with promptly and efficiently. In general we feel so lucky that we came across the trust and hope it will continue to prosper."
Kind regards G and J
"Y has been at Staverton for many years now and she loves her home there. We all used to live in Bracknell so would see Y every week. She was a lot more mobile then and would come most Sundays to her family for the day. There was always something going on at Staverton. ie summer parties, discos, trips out, theatre evenings, Christmas parties as well as all the other weekly things like pottery. Arts & crafts swimming, cinema, meals out to the pub (Y's favourite) and of course holidays. Staff have always been incredible in supporting every one living there. We moved to Cornwall 20 years ago, it was a big decision to leave the family. I won't go into it but it was a financial decision."
"Y's mum was well looked after in sheltered housing and of course our sons were all grown up. I am full of admiration to the staff for supporting Y in this change. Day service would take her to see her mum once a week. Eventually when her mum needed care because of the onset of Dementia, she wanted to come to Cornwall,which she did. Staverton staff supported Y through this huge change and brought her here for many short breaks to see her lovely mum. We would also take Y's mum up to see her at least every six weeks until she got quite poorly when she couldn't come with my husband R (Y's brother)."
"Y's mum sadly passed away in 2017, 3 months off her 100 birthday, again the care and support that all the staff gave to Y was wonderful. They also bought her down to attend her mum's funeral. She asks about her on occasions but she appears to know now that she isn't here. Unfortunately R also passed away in 2018, and again the support from staff was fantastic, Y was also supported to come to his funeral. Throughout all these emotional changes, Y has been helped and cared for so fantastically. She still hasn't come to terms that her brother isn't here as when I ring her at weekends she always asks how he is. 
She has had a rough time of it these last months with her health but again I am kept well informed. I visit as often as I can and of course I will always try to see her when she is in hospital as she was before Christmas. 
In my view Staverton has always been a wonderful place for Y to live. I think everyone is supported in all aspects of their care and well being and even more so as they are all getting older. They still enjoy many things, especially holidays being everyone's highlight of the year. Y loves to get away for short breaks anywhere and she also loves coming to Cornwall. I'm told that may happen soon while she has her room decorated."
Kind regards and thanks to all of you for Y's excellent care C
"Staverton and Ashton provide the support, comfort and care you would want for your relative. Knowing my sister is well cared for gives me total peace of mind. The staff become your friend. Offering support whenever it is needed. My family feel extremely lucky knowing our sister lives in a beautiful home."
Warmest regards M
The cooking and food are great, I get days out, I like living with people, there is always staff around.
I like the staff they are good, I like living with my friends.
I like helping the staff, the house is tidy, I like the food. I like living in a small house with a few people.