We are a small charity that provides homes for people with learning disabilities. Our staff are friendly, caring, compassionate and kind. They treat our residents with dignity, promoting their independence and choice, as well as respecting their decisions.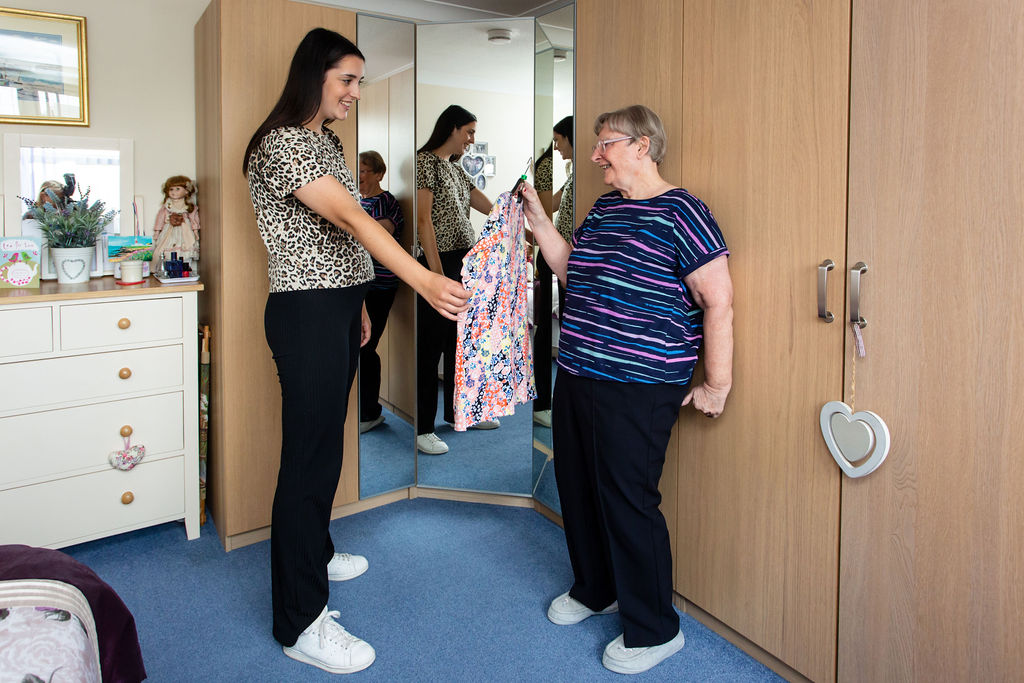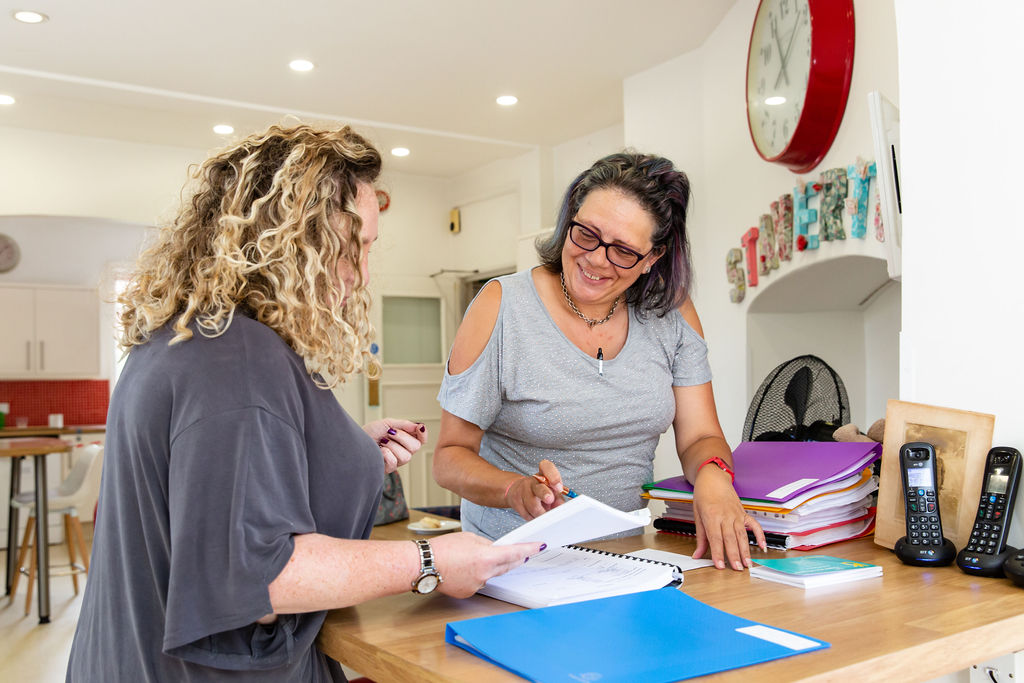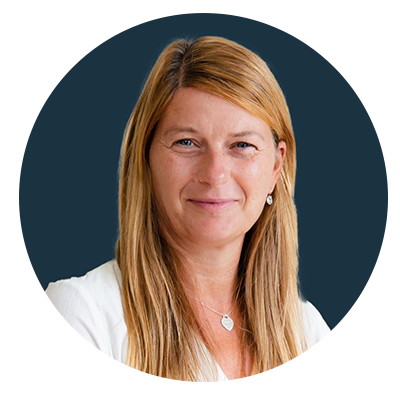 I have worked for over 30 years in the NHS with people with learning disabilities and mental health needs, in a variety of places such as hospitals, community teams, inpatient units and registered community homes. I have been a Registered Learning Disability Nurse (RLDN) since 1989 and a Registered Mental Health Nurse (RMHN) since 2001. I am married, live in Bracknell with my family. I joined the Anthony Toby Homes Trust in February 2019 as the Trust Manager and support the Home Manager in her role supporting the residents and staff on a daily basis. I meet monthly with the Trustees.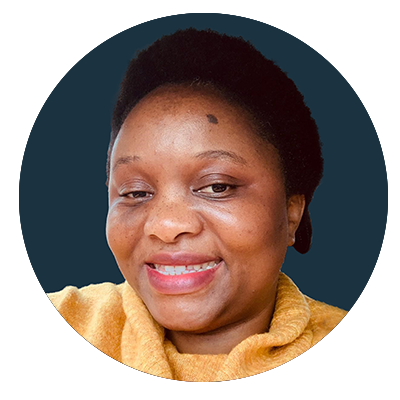 Rose Marau
Registered Home Manager
I started my working life as an Account Assistant. I discovered my passion for working with people and decided to change my profession. I worked in different health care settings including Further Education (FE). I worked for many years in FE as a specialist teacher for Learners with Learning Difficulties and Disabilities.  I joined The Anthony Toby Homes Trust in 2014 and have worked in the management team since. The job is very busy but very rewarding. I feel very lucky to work with a small team of staff with varied knowledge and skills and a group of amazing residents.
I have qualifications in PTTLS, CTTLS, DTTLS and Accounting. I am currently studying Leadership and Management.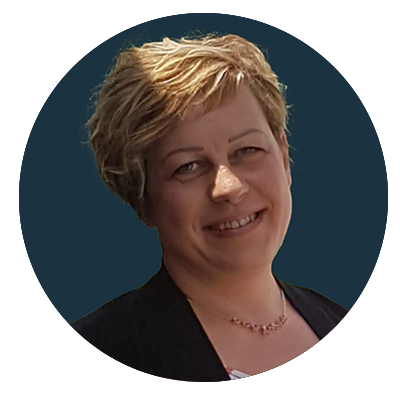 Maria Balazs
Deputy Manager
I joined Anthony Toby Homes Trust in 2018 as a Senior Support Worker and recently joined the management team. I have worked with individuals with learning difficulties and mental health since 2011 when I came to England.
I enjoy my job and varied responsibilities that come with it. Every day is a challenge but very rewarding. 
University of Business Management – Finance Accounting 1995 and Level 5 HND Diploma in Leadership for Health and Social Care 2013 UK.
Four Senior Support Workers
Shirley Thompson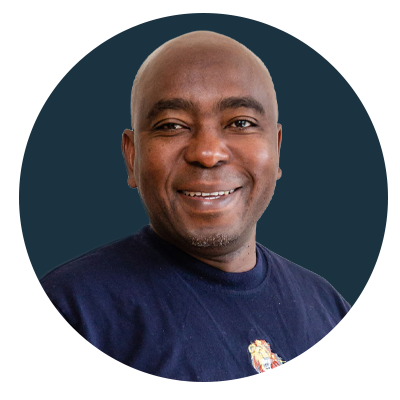 Kahinda Kombe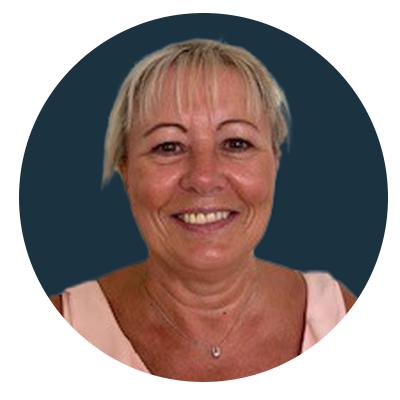 Lynn Logan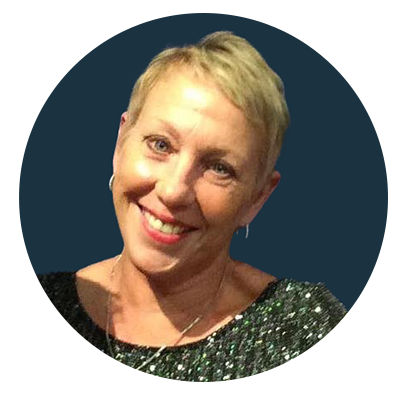 Cherie Turner
We have a range of full and part time Support Workers.  Some have worked at the Trust for a number of years.
Laura Fixter
Day Opportunities Team LeadER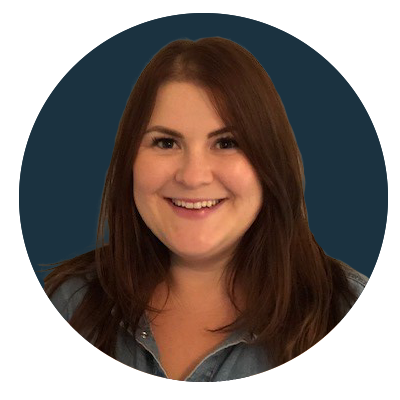 Starting at 9:30am each day, we run a two week rota and timetable, which changes every 3 months with the seasons.
We offer a wide range of individual activities, depending on the residents needs and requests. We go out all-together, in small groups, or on a 1-1 basis depending on the activity and numbers.
We take an active part in the community with residents having an opportunity to volunteer at the church coffee shop and the charity shop which they really enjoy and gives them an opportunity to make friends.
Six Day Opportunities Staff
Our staff work during the week on a full time and part time basis, to support our residents with their weekly timetable, as well as activities in the house and local community, as well as facilitate hobbies and activities that they are interested in.
Trustees purpose and role
Our trustees play a key part in supporting us to deliver on our purpose – creating a welcoming home where our residents can live together with others and enabling them to enjoy fulfilling lives and experiencing the same rights and opportunities as everyone else, whilst receiving excellent care and support.
Our trustees ensure we are compliant with all relevant legislation; charity and company legislation, employment legislation, health and safety matters, all legislation pertaining to homes management and legislation concerning racial equality disability and discrimination, equal opportunities.
They are responsible for ensuring proper reporting procedures and clear lines of accountability, for overall financial control and stability of financial management and ensuring the charity is and will remain solvent. Trustees also keep up to date with the charity's activities and current financial position.  
The group meet once a month with Linda, our Trust manager, but they also carry out additional ad hoc spot visits to both homes throughout the year to ensure that quality is maintained to the highest level, as well as enjoying our annual parties during the summer and Christmas.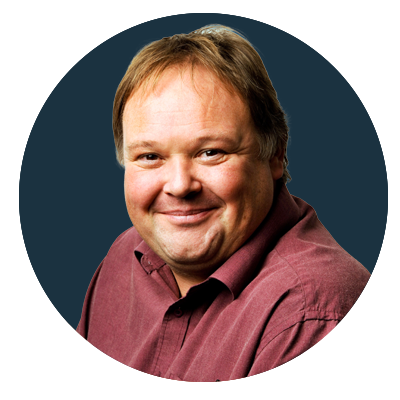 Rob Mason
Rob lives in Bracknell with his wife and three children, he works as a Research Chemist at Jealott's Hill Research Station near Bracknell. 
Rob has been a trustee since 2012 and is also the fixtures secretary for a junior football team and provides first aid cover at football and hockey matches.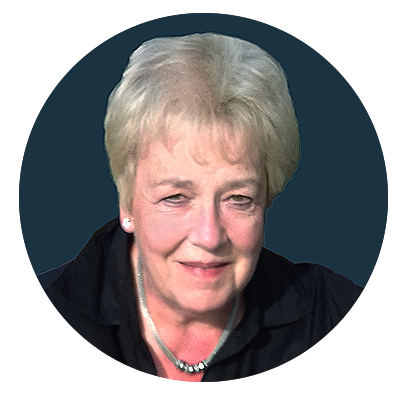 Gill White
Gill lives in Bracknell and has been the Trustees' Secretary for many years and take the minutes of the trustees' monthly meetings. 
She is a retired lawyer working with a local firm of solicitors. Since retiring Gill volunteers at her local library on two afternoons a week and also enjoys attending Rock Choir in Wokingham. 
Gill's connection with the Trust is because her brother who has been a resident at Staverton for many years and has thrived through the care and support he has received.
Neil Dunlop
Neil is retired and married with four grown up daughters. He worked in the finance industry for over 32 years followed by owning a commercial cleaning company for 6 years. 
Currently Neil is a trustee for another local charity which helps those with learning disabilities and is a volunteer gardener with that organisation. In addition he volunteers as a driver taking people to hospital appointments and for the National Trust at Finchampstead Ridges and Simon's Wood. 
He is an honorary steward at Twickenham, and in his spare time he enjoys the gym and supports Tottenham as a season ticket holder.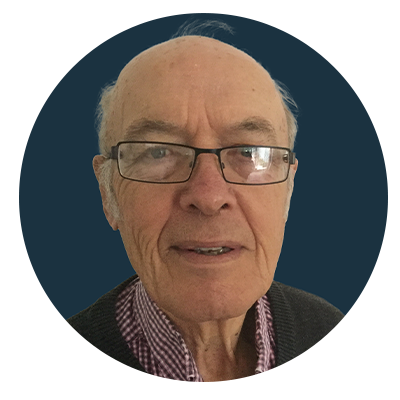 David Baker
David is a retired chartered accountant who after qualifying spent many years mainly in the financial services and pension industry. 
He lives in Crowthorne and his elder son is a resident at Staverton. His interests include walking and sport. 
He is also a volunteer for the National Trust at Finchampstead Ridges/Simons Wood and a trustee of a charity providing horticultural and conservation activities to adults with learning disabilities.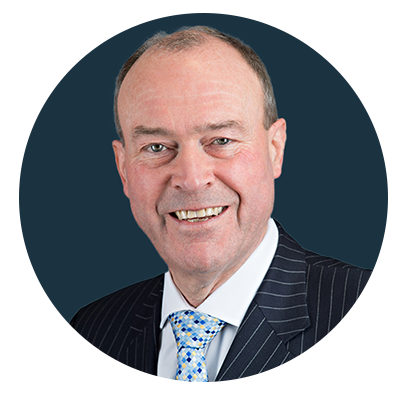 Gary Fisher ​
Gary is an experienced non-executive director, business advisor and interim Human Resources Director with extensive experience up to Board level with multinational organisations and SMEs, across several industry sectors and in situations of business transformation.
These include BBA Aviation, Kodak Alaris, Wincanton, Yodel, VION Food Group, Tulip UK, Hakkasan, Gate Gourmet, General Dynamics UK, BP, the Legal Services Commission, and the Strategic Rail Authority.
Currently Gary is a NED for Cornelius Group PLC and Chair of the BBA Aviation PLC Pensions Consultative Committee.
The Antony Toby Homes Trust provides residential care for People with Learning disabilities in two homes in Wokingham. We are looking for people who are friendly person centred, caring, honest and reliable with good communication skills to join our dedicated staff team. If you wish to find out more about our vacancies please contact us.
The Anthony Toby Homes Trust is a small charity dedicated to providing the highest quality of support to adults with Learning Disabilities living in its two homes located close to Wokingham Town Centre.
Career Opportunity
We are looking for enthusiastic carers that would like to help in making positive change to someone's life then come and join our team. We are seeking the right person to provide personalised support to enable the people we support to live the lives that they want.
Key Requirements:
Experience in similar role preferred but not essential as full training will be given
Caring and friendly
Enthusiastic
Person centred
Duties:
As a support worker your role will include providing support with daily tasks such as personal care, shopping , cooking and leisure activities. You will need to have good communication skills and be of a caring nature.
Benefits:
6 weeks paid Annual Leave
Additional £60 for each sleep in shift worked
Enhanced pay for Bank Holidays and day off in lieu
Full mandatory training
NVQ and further training opportunities
Contributory Pension Scheme
Employees assistance programme
Job Type: Full-time / part time
We are friendly and professional, offering the very best service possible to a great group of people. We do occasionally have staff vacancies, which may involve working shifts on a rota basis, with sleep–ins.
We welcome applications from people with some experience of supporting people with a disability to lead full and rewarding lives, and with a commitment to promotion of individual rights and choices, equality and inclusion. We also welcome applications from people who may not have experience but who have a genuine interest in a career in social care.